Training week in Mallorca is almost over and I hope, that it helped me a lot.
Weather was mostly fine, only little rain on Monday and strong wind on Thursday, but we trained in temperatures in sunny weather with 17 degrees, so it was great. I was here with Dlasky, Czech road cyclist from Liquigas Roman Kreuziger stayed in the same hotel together with his father and we trained together sometimes. We rode 170 km long training on Wednesday. There were some Czech MTB riders too, so the group was great.
I relaxed too in Mallorca, I went to the bed at 8 p.m. to be fresh for the most important part of the season. I will fly to Brussels on Saturday morning, there will wait my mechanic and we will travell by car do Roubaix for World Cup race. I will se, how my legs will be strong after training in Mallorca. I know, that I can still fight for overall World Cup win, but it will be hard.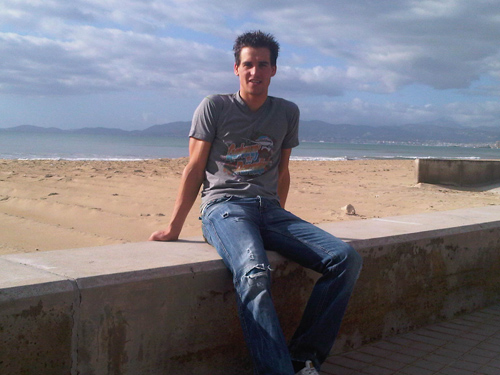 "Greetings from Mallorca to my supporters. I think that my preparation for WK is on an excellent way:) no I'm not on holiday but I worked really hard this week with full concentration for coming races! I look forward to see you!!"
Niels Albert had an accident in Belgian championship, I heard a lot about it. I don't know correctly his feelings and healthy, but I count with him like in every race. I think, that Niels will fight as much as possible, he does not give me nothing gratis... He will have a big motivation after Belgian chamionships.
But I am afraid what happened to Niels. I spoke about it with several riders and organisers of the races must start to do something with that. Cyclocross is a sport for the people, everybody want to be near of us, but it is too much now. I hope, that this accident won't repeat nevermore.
By on 15/01/2010